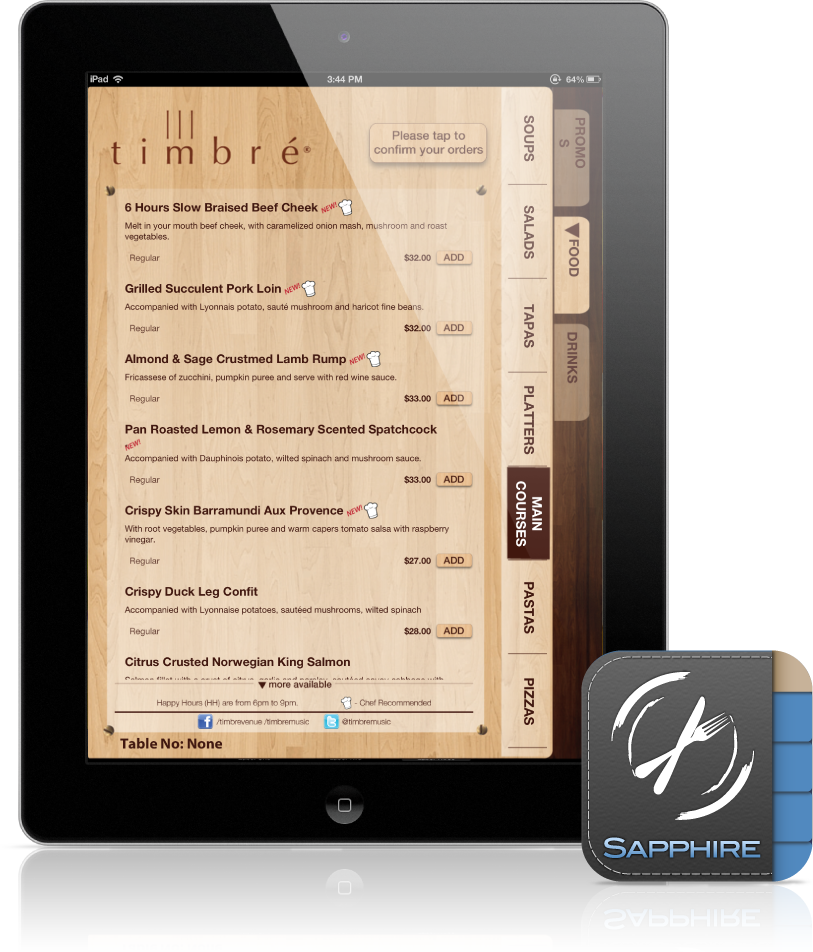 Intuitive Food Ordering App
Sapphire – Wireless Ordering eMenu is an intuitive restaurant food-ordering app taking the dining experience to the next level. It's extremely easy to use with user-friendly multi-touch iPad, it will dazzle your diners and customers with its ease of use and at the same time reduce staff serving time by empowering customers to select food items on their own.
Sapphire eMenu is integrated with our Jade – Next Gen. POS system to ensure a seamless end-to-end link from ordering to printing to payment. Orders are sent immediately to the kitchen without human intervention. Sapphire eMenu can also serve as a stand-alone menu to provide information about the food and restaurant to the customers.